AFT Appoints Jeff Hartman as Vice President and General Manager, Americas Region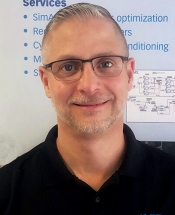 Jeff Hartman
July 16, 2019 - AFT has appointed Jeff Hartman as Vice President and General Manager, Americas region, effective July 1, 2019.
Hartman joined AFT almost 4 years ago as the Director of Services, Americas and subsequently served as the Director, Services and Systems – Global since October, 2017.
Prior to joining AFT, Hartman gained over 25 years of experience in all aspects of engineering, maintenance, operations and project management within pulp and paper mills, working for Westvaco Corp., Champion International, Buckeye Technologies, and Georgia-Pacific.
AFT is a global supplier specializing in stock preparation, screening, refining and paper machine approach flow systems. To learn more, please visit: www.aft-global.com.
SOURCE: AFT