West Linn Paper Mill Bought by Private Investment Firm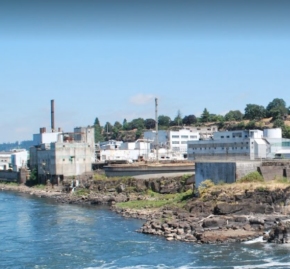 June 25, 2019 - The West Linn paper mill in Oregon has been purchased by a private investment company, according to an article on Oregon Live.
The mill, which was shut down in the latter half of 2017 and had been scheduled to have its equipment auctioned off on June 19 and 20 of this year, was bought in its entirety by Columbia Ventures Corp. of Vancouver, Washington — a firm founded by its CEO, Ken Peterson.
There were no details as to the terms of the acquisition or Columbia Ventures' plans going forward. However, the Oregon Live story said that parties involved with the sale say the buyers intend to reopen the mill.
The story on Oregon Live is available on the following link: Vancouver investor seeks to reopen West Linn paper mill.
SOURCE: Oregon Live
Editor's Note: The West Linn Paper Company as of end-2015 employed about 250 people. The mill has three paper machines and an overall capacity to produce 260,000 tons per year of coated freesheet paper.