Pro-Gest Acquires Bankrupt Tissue Producer Papergroup in Italy for EUR 14.4 Million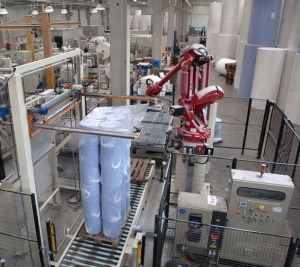 May 14, 2019 - Italian paper and packaging producer Pro-Gest won its bid for bankrupt Papergroup Spa, a producer and converter of tissue and tissue products based in Lucca, Italy.
Pro-Gest, the only participant in the auction proceedings, paid Euro 14.4 million ($16.1 million) for Papergroup, which includes a paper mill and paper converting operations located in Capannori, in the province of Lucca. Papergroup has about 100 employees.
"Pro-Gest is already present in Tuscany with two factories," said Bruno Zago, CEO of Pro-Gest. "We believe this is an interesting operation to strengthen the synergies and integrated supply chain of our companies."
Through the latter part of 2017, Papergroup had been in negotiations with banks and suppliers in an effort to restructure its debt. But in late-November 2017, the firm filed a plan of arrangement with the Court of Lucca and then rented a unit of the business to a newco, which took on the identity of Tissue Tech S.r.l.
In May of 2018, Papergroup filed for "concordato preventivo in continuita" proceedings — a bankruptcy procedure similar to Chapter 11 in the US. However, the Court of Lucca in July of 2018 rejected the company's plan of reorganization and declared it bankrupt.
SOURCE: Various news reports