Voith Announces New Spreader Roll Capabilities in North America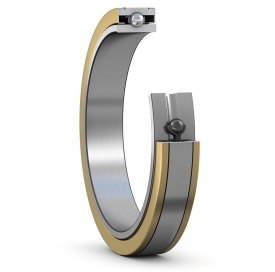 EvoStretch — ceramic bearing roll delivers a longer life and smooth operation
Feb. 14, 2019 - Voith has established spreader roll services at its West Monroe, Louisiana, facility, with the creation of a dedicated, expert spreader roll team that is able to resolve spreader roll issues. With the new service, Voith now offers bowed spreader roll repairs and rebuilds to the North American paper mill market.
"With the implementation of this specialized roll service, we will be able to better serve our customers here in North America," said Richard Berry, Senior Vice President Sales, Voith Paper Fabric & Roll Systems, North America. "Our West Monroe facility is at a convenient shipping location for most paper mills across the United States, allowing our customers to reduce freight costs and limit downtime."
To prepare for its new spreader roll workshop in North America, Voith invested in new equipment designed for rebuilds and repairs and added it to its West Monroe plant.
For customers needing new spreader rolls, Voith's offers EvoStretch — spreader roll that delivers a long life and smooth operation by utilizing a high-performance ceramic bearing that creates a 'self-healing' effect through smoothing the bearing races. SolarStretch, a polyurethane sleeve for spreader rolls, is twice as abrasion-resistant as standard rubber sleeve. Metal-surfaced rolls, including chrome-plated and tungsten carbide-coated rolls, are also available.
Voith Paper is part of the Voith Group and a leading full-line supplier as well as pioneer in the paper industry. Through constant innovations Voith is optimizing the paper manufacturing process and facilitating resource-conserving production. To learn more, please visit www.voithpaper.com.
SOURCE: Voith GmbH