Archroma Launches New FDA-approved OBA for Food Contact, High-Whiteness Packaging and Paper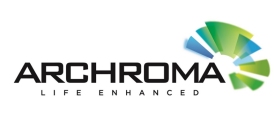 Jan. 24, 2019 - Archroma today announced the introduction of a new optical brightening agent (OBA) specially designed for food packaging and paper, Leucophor® AFCN liq. The newly launched OBA has been approved for food contact by the US Food and Drug Administration.
Leucophor AFCN liquid has approval for use in food-contact paper and paperboard under FDA Food Contact Notification 1921, which became effective on 9 November 2018.
Leucophor AFCN liq is ideally suited for stock application and for use in coating formulations that contain polyvinyl alcohol (PVOH), carboxymethyl cellulose (CMC) or casein as a secondary binder.
Leucophor AFCN liq is a disulphonated OBA, with a characteristically high substantivity in the wet-end delivering the papermaker cost savings through the ability to make more rapid grade changes.
"There is a fast-growing demand for food packaging made with paper and board, and our Leucophor® AFCN liquid OBA has been developed to help manufacturers to respond to that demand", comments Andrew Jackson, Global Product Manager Optical Brightening Agents, Paper Solutions Business, Archroma.
Archroma is a global color and specialty chemicals company headquartered in Reinach near Basel, Switzerland. To learn more, please visit: archroma.com
SOURCE: Archroma