Bong Group Appoints Carsten Grimmer as Its New CFO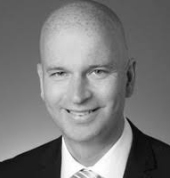 Carsten Grimmer
Jan. 4, 2019 - Bong Group has appointed Carsten Grimmer as its new CFO and member of the Group's central management team, effective January 2. Grimmer (46) is has served as CFO of Bong's Central European Business Unit since 2014.
Pia Fjellander, Group Financial Manager, will report to Grimmer and continue to be responsible for managing Bong's financial reporting and financing activities.
Bong is one of the leading providers of specialty packaging and envelope products in Europe and offers solutions for distribution and packaging of information, advertising materials and lightweight goods. To learn more, please visit: www.bong.com.
SOURCE: Bong AB