Metsä Tissue Appoints Jari Tiura as Senior Vice President, Operations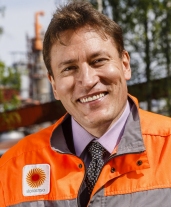 Jari Tiura
Jan. 3, 2019 - Metsä Tissue has appointed Jari Tiura as Vice President, Operations and a member of its Management Team, effective Feb. 1.
Tiura joins Metsä Tissue from Stora Enso, where he most recently held the position of Plant Manager, Imatra Mill in Finland.
Tiura has over 25 years of experience of operation management. He will report to Metsä Tissue's CEO, Esa Kaikkonen.
Metsä Tissue is a leading manufacturer of tissue papers, baking papers, cooking papers and facial tissues. To learn more, please visit: www.metsatissue.com.
SOURCE: Metsä Tissue