Huhtamaki's President, North America, Clay Dunn to Retire, Ann O'Hara Named Successor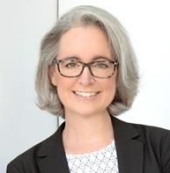 Ann O'Hara
Aug. 25, 2020 - Hutamaki announced that Clay Dunn, (63), President, North America business segment has decided to retire at the end of 2020 after successfully leading Huhtamaki's business in North America since 2005. Ann O'Hara, (49), MBA, BSE (Chemical Engineering), has been appointed President, North America business segment and a member of the Global Executive Team. She will join Huhtamaki on November 1, 2020 and will assume the role of President, North America on January 1, 2021 following a two-month transition period with Dunn.
"I would like to thank Clay for his outstanding contribution to Huhtamaki over the past 15 years," says Charles Héaulmé, President and CEO of Huhtamaki. "Under Clay's leadership Huhtamaki's turnover in the United States has essentially doubled, passing the USD 1 billion milestone in 2014. During this time the segment's product portfolio has expanded to include drink cups, pressed paper plates and folded carton products, allowing the company to serve a significantly larger and growing market."
O'Hara joins Huhtamaki after a series of significant general management roles at major multinational companies such as Intertek Group, Amcor and General Electric. In the packaging industry, she held several leadership roles with Amcor in Australia and North America. Her most recent position was Vice President and General Manager, Rigid Plastic Diversified Products for North America.
Prior to Amcor, O'Hara worked with General Electric in the U.S. and Sweden, with McKinsey & Company in the U.S. and Germany, and with Procter & Gamble in the U.S., Argentina and China.
Huhtamaki is a global packaging company specializing in packaging solutions for food and drink. To learn more, visit: www.huhtamaki.com.
SOURCE: Huhtamaki Group