Verso Managing Inventory; Taking 110,000 to 120,000 Tons of Downtime in Second Quarter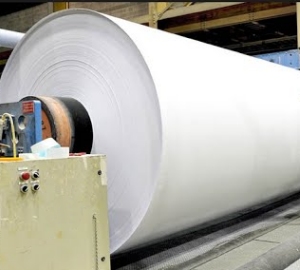 Verso is managing its inventory by taking 110,000 to 120,000 tons of downtime in the second quarter of 2020
May 15, 2020 - Verso Corporation (NYSE: VRS) on May 11 filed its quarterly report for the period ended March 31, 2020 with the U.S. Securities And Exchange Commission. The following is a segment of the report that discusses actions the company is taking in response to the COVID-19 pandemic and current business conditions.
COVID-19 Pandemic Crisis
The recent outbreak of coronavirus disease (COVID-19), which has been declared by the World Health Organization to be a pandemic, has spread across the globe and is impacting worldwide economic activity. In an effort to contain and combat the spread of COVID-19, government and health authorities around the world have taken extraordinary and wide-ranging actions, including orders to close all business not deemed "essential," quarantines and "stay-at-home" orders. We serve as an essential manufacturing business and, as a result, our mills have continued to be operational during this time in order to meet the ongoing needs of our customers, including those in other essential business sectors, which provide food, medical and hygiene products needed in a global health crisis.
We have assembled a COVID-19 preparedness and response team and have been monitoring the pandemic and related events daily, preparing and implementing responses in accordance with CDC and OSHA recommendations as well as federal and state guidelines.
Our essential workers continue to operate our manufacturing and related facilities on-site, while working safely and strictly following preventive health measures as outlined by the CDC and OSHA, including social distancing, use of facemasks and routinely washing hands and sanitizing work areas. We also have many employees who are actively working from home to support our operations and business initiatives.
In response to the current business environment, we have taken the following actions:
Accelerated and expanded workforce reduction, eliminating approximately 95 positions
Implementing austerity measures company wide, including reducing mill operating costs
Reduced planned capital spend by $11 million
Managing inventory by taking 110,000 to 120,000 tons of downtime in the second quarter of 2020
Accelerating new product development in specialty, packaging and pulp grades
Deferred certain compensation programs and payroll taxes (per the CARES Act)
Implemented company-wide hiring freeze
While the COVID-19 pandemic had minimal impact on first quarter 2020 results, it is difficult to forecast the continuing impact of COVID-19 on our business. When we apply industry forecast across Verso's book of business we could experience approximately a 40% decline in shipments in the second quarter of 2020 compared to the second quarter of 2019. The guidelines and "stay-at-home" orders enacted by federal, state and local governments are affecting retailers, political campaigns, and sports and entertainment events, driving reduced purchases of printed materials and substantially impacting our graphic papers business.
While we cannot reasonably estimate the full impact of COVID-19 on our business, financial position, results of operations and cash flows, we do expect such impact to be significantly negative. The extent to which COVID-19 impacts our operations will depend on future developments, which are highly uncertain, including, among others, the duration of the outbreak, new information that may emerge concerning the severity of COVID-19 and the actions, especially those taken by governmental authorities, to contain its spread or treat its impact.
About Verso
Verso Corporation is the leading North American producer of coated papers, which are used primarily in commercial print, magazines, catalogs, high-end advertising brochures and annual reports, among other media and marketing publications. The company produces a wide range of products, ranging from coated freesheet and coated groundwood, to specialty papers, packaging papers, inkjet and digital papers, supercalendered papers and uncoated freesheet. Verso also produces and sells bleached and unbleached market kraft pulp, which is used to manufacture paper and packaging products.
Verso operates seven paper machines at four mills located in Michigan, Minnesota and Wisconsin with a total annual production capacity of approximately 1,970,000 tons of paper. For further information, visit: versoco.com
SOURCE: Verso Corporation