Feldmuehle Successfully Transfers VivaKraft Packaging Grade to PM1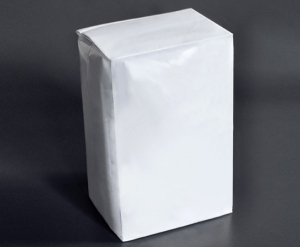 VivaKraft is a high white coated kraft paper for rotogravure, flexographic or offset printed flexible packaging for the food and non-food industry. It is ideal for end products such as single- and multiwall bags and sacks, grocery bags, pouches, banderols and envelopes.
May 14, 2020 - Feldmuehle announced that its paper mill in in Uetersen, Germany, has successfully begun producing its kraft packaging grade, VivaKraft, on PM1.
According to Feldmuehle, VivaKraft combines excellent surface characteristics with high strength properties.
VivaKraft is a coated kraft grade available in 80 and 90 gsm, and designed for a wide variety of single- and multi-layer packaging-solutions.
About Feldmuehle GmbH
Feldmuehle is a well-established paper mill in Uetersen, Germany (near Hamburg) with a yearly production capacity of approximately 75,000 tons of label paper and flexible packaging paper. The company employs around 200 people. For further information, visit: www.feldmuehle-uetersen.com.
SOURCE: Feldmuehle GmbH