Twin Rivers President and CEO Bob Snyder Retires; Tim Lowe to Assume Interim Role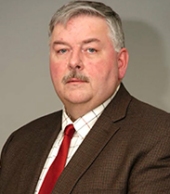 Tim Lowe to assume leadership role in an interim capacity.
May 8, 2020 - Twin Rivers Paper Company President and CEO Bob Snyder has retired.
Brian McAlary, VP Development, Technical & Export Sales for Twin Rivers, confirmed to PaperAge that the company's Board of Directors has appointed Tim Lowe to assume Snyder's role in an interim capacity.
Lowe served as CEO of Twin Rivers from 2013 - 2016.
In a letter to customers, Lowe said, "We thank Bob for his impact on our business. He was instrumental in the acquisition of the four legacy Burrows Paper mills and Mondi Group Pine Bluff pulp and paper operation, both of which increased manufacturing capability and access to new markets. He also added more talent to our product development and process engineering teams and directed strategic capital into the operations to enhance our overall product quality.
"The insight and expertise he gained from an exceptional 50-year career in the pulp and paper industry contributed to our growth and success as a specialty paper company."
Lowe will serve in the interim role until a successor to Synder is found.
About Twin Rivers Paper Company
Twin Rivers Paper is an integrated specialty paper company that produces specialty packaging, technical, label and publishing papers as well as softwood lumber. Operations are located in Maine, New York, Mississippi and New Brunswick with headquarters in Madawaska, Maine. For further information, visit: www.twinriverspaper.com.
SOURCE: Twin Rivers Paper Company and media outlets