Fibre Box Association Elects Cathy Foley of Pratt Industries as Chairman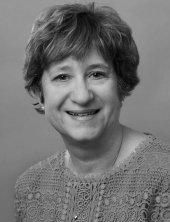 Cathy Foley
May 7, 2020 - The Fibre Box Association (FBA) has elected Cathy Foley as the Association's 2020 - 2021 chairman during the Association's Board of Directors Meeting held Monday, April 27, 2020 via conference call.
Ms. Foley is Vice President Industry Relations and Supply Chain at Pratt Industries.
Additional officer elections include first vice chairman Bob Landaal, Landaal Packaging Systems; second vice chairman Doug Bosnik, Buckeye Corrugated, Inc.; immediate past chairman Jeff Chalovich, WestRock; and staff president Dennis Colley, along with senior vice president Rachel Kenyon.
New or re-elected Board members approved by vote of all members include Rob Barger, Georgia-Pacific Corrugated LLC; Tim Bergwall, Greif, Inc.; Doug Bosnik, Buckeye Corrugated, Inc.; John Davis, Great Northern Corporation; Greg Hall, Hood Container; Mark Ushpol, DS Smith, NAPP; and Greg Wanta, International Paper.
About the Fibre Box Association
The Fibre Box Association (FBA) is a non-profit trade association that represents North American corrugated packaging manufacturers and strives to grow, protect and enhance the overall well-being of the industry by providing member-valued programs and services. For further information, visit: www.fibrebox.org.
SOURCE: Fibre Box Association