Resolute Forest Products Reports Preliminary First Quarter 2020 Results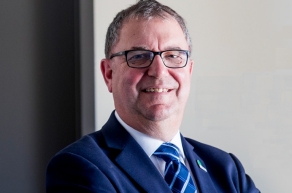 "The first quarter's results reflect a resurgence in market prices for lumber that began late in 2019 together with lower maintenance costs in pulp and paper, but they were unfavorably affected by lower newsprint prices." – Yves Laflamme, President and CEO of Resolute Forest Products.
April 30, 2020 - Resolute Forest Products Inc. (NYSE: RFP) (TSX: RFP) today reported a net loss for the quarter ended March 31, 2020, of $1 million, or $0.01 per share, compared to net income of $42 million, or $0.45 per diluted share, in the same period in 2019. Sales were $689 million in the quarter, a decrease of $106 million from the year-ago period. Excluding special items, the company reported a net loss of $29 million, or $0.33 per share, compared to net income of $30 million, or $0.32 per diluted share, in the first quarter of 2019.
"The first quarter's results reflect a resurgence in market prices for lumber that began late in 2019 together with lower maintenance costs in pulp and paper, but they were unfavorably affected by lower newsprint prices," said Yves Laflamme, president and chief executive officer. "The tissue business is progressing well in the current context as we grow our customer base with the increase in demand and we demonstrate our products and capabilities.
"While we continue to operate across all of our business segments, we've had to take a number of measures in the face of the dramatic reduction in economic activity due to the coronavirus pandemic, such as reducing our operational footprint to demand levels consistent with essential needs, drawing on our credit facilities to keep higher levels of cash, reducing SG&A expenses and suspending or deferring capital spending. We are well-positioned financially and operationally to face this challenge, but this situation contains a very high degree of uncertainty and the extent of the potential consequences are impossible to predict."
Non-GAAP financial measures, such as adjustments for special items and adjusted EBITDA, are explained and reconciled below.
OPERATING INCOME VARIANCE AGAINST PRIOR PERIOD
Consolidated
The company reported an operating loss of $8 million in the first quarter, compared to $69 million in the fourth quarter of 2019. The narrower loss reflects costs incurred in the fourth quarter with the indefinite idling of the Augusta (Georgia) mill ($31 million), as well as a $31 million improvement in other manufacturing costs, mostly for maintenance. The overall impact of transaction pricing was unfavorable ($4 million), due to weaker newsprint prices despite higher prices for wood products, while the market pulp and tissue segments contributed to the overall improvement in volume ($3 million).
Market Pulp
The operating loss in the market pulp segment narrowed to $3 million in the quarter, an improvement of $15 million from the previous quarter. This reflects a reduction in manufacturing costs of $18 million, which includes lower maintenance as a result of less spending and the timing of the Saint-Félicien (Quebec) outage in the previous quarter. Accordingly, the operating cost per unit (or, the "delivered cost") fell by $68 per metric ton, or 10%, compared to the fourth quarter. Shipments were 10,000 metric tons higher, but the average transaction price slipped by $16 per metric ton. After two negative quarters, EBITDA in the segment improved to $3 million. Finished goods inventory remained low for the third consecutive quarter, ending at 69,000 metric tons.
Tissue
The tissue segment reported its first operating income quarter since the start-up of the tissue machine in Calhoun (Tennessee), at $2 million, which is an improvement of $3 million over the fourth quarter. The better performance is due to a 22% increase in shipments (5,000 short tons), even as prices continued to trend upward on improving customer mix. The delivered cost also improved, falling by a further $66 per short ton, or 4%. Segment EBITDA was $6 million.
Wood Products
Operating income in the wood products segment was $5 million in the quarter, a $10 million improvement from the fourth quarter. The improvement reflects a $29 per thousand board foot increase in the average transaction price, or 8%, and the positive contribution from the U.S. sawmills acquired on February 1. Shipments were 53 million board feet higher as a result of the added capacity and stronger market conditions, despite rail blockades in Canada and the economic fallout of the unfolding coronavirus pandemic. The delivered cost was essentially unchanged in the quarter, at $380 per thousand board feet. Excluding the recently-acquired U.S. sawmills, the company recorded approximately 70 million board feet of downtime in the quarter, which is consistent with the fourth quarter. EBITDA in the segment improved by $12 million, to $16 million.
Newsprint
The newsprint segment incurred an operating loss of $6 million in the quarter, down from breakeven in the previous quarter. The average transaction price fell by $36 per metric ton, with most of the decline in export markets, and shipments slipped by 11,000 metric tons. Lower maintenance costs helped to partially offset this impact, contributing to a $16 per metric ton improvement in the delivered cost. Ending finished goods inventory was unchanged in the quarter. EBITDA declined by $7 million, to breakeven.
Specialty Papers
Operating income in the specialty papers segment was $3 million in the quarter, an improvement of $4 million from the previous quarter. This is due to lower maintenance costs and higher generation from internal power assets, which together helped to reduce the delivered cost by $40 per short ton. But the favorable impact was partially offset by a $15 per short ton reduction in the average transaction price. Shipments were essentially unchanged, but finished goods inventory rose to 49,000 short tons by quarter-end due to better productivity. The segment generated EBITDA of $14 million, a $4 million improvement from the previous quarter.
CONSOLIDATED QUARTERLY OPERATING INCOME VARIANCE AGAINST YEAR-AGO PERIOD
The company reported an operating loss of $8 million in the first quarter compared to operating income of $64 million in the first quarter of 2019. Lower selling prices in the pulp and paper segments had an unfavorable impact of $112 million, which was only partially offset by the $38 million reduction in manufacturing costs. Adjusted EBITDA in the first quarter was $72 million lower than the first quarter of 2019.
Corporate and Finance
On February 1, the company completed the acquisition from Conifex Timber Inc. of three sawmills in the U.S. South for $175 million, including estimated working capital. The three sawmills, with combined production capacity of 550 million board feet, are located in Cross City (Florida), and Glenwood and El Dorado (Arkansas). The El Dorado facility has been idled since before the announcement of the acquisition, and Glenwood has been operating on a scaled-back operating schedule.
The company used $49 million of cash in operating activities in the first quarter, including a $31 million increase in raw materials inventory with the seasonal build-up of logs ahead of the spring break-up. It drew $180 million in ten-year term loans under its existing senior secured credit facility to finance the acquisition of the U.S. sawmills. The interest rate on the loans is a floating rate currently around 2%, net of the expected patronage dividend.
The company also drew $189 million from existing credit facilities to build an immediately-available cash cushion and also to fund short-term working capital requirements. Accordingly, total debt increased by $372 million, to $821 million at quarter-end, or $705 million on a net debt basis. The company's liquidity was $349 million at the end of the quarter: $116 million of cash and $233 million of availability under existing credit facilities.
The company made $15 million in softwood lumber duty deposits in the quarter, for a cumulative total of $177 million, and capital expenditures of $21 million.
In March, the company announced that its board of directors authorized the repurchase of up to 15% of the company's common stock for aggregate consideration of up to $100 million. The program has no set time limit, and follows the expiration of the recently-exhausted $150 million program in place since 2012. While the company's immediate priorities are expected to remain focused on managing liquidity, over time the program will be available for the company to act opportunistically to return capital to shareholders when conditions are right.
Outlook
Concerning the coronavirus pandemic, Mr. Laflamme added: "Governments across North America have recognized the importance of the forest products sector in the fight against the coronavirus pandemic. Resolute manufactures a number of key products, including: lumber for our infrastructure, now and in the economic recovery to come; pulp for producing personal care products, food protective papers and medical supplies used by our healthcare professionals on the front lines; bath tissue and paper towels to meet our basic needs for cleanliness and comfort; and newsprint and other papers, helping keep us all informed, the world over. As we navigate these highly uncertain times, our short-term priorities will be focused on:
Operating our assets in accordance with rigorous protocols around health and safety, including the special measures we've put in place to minimize the spread of the virus at all of our locations;
Closely managing sources of liquidity and developing opportunities to access additional liquidity, should it be required;
Working with all levels of government in the regions where we operate to support a speedy economic recovery;
Closely monitoring the growing risk around credit exposure with some of our customers;
Advocating with regulators to minimize the risk of rising pension contributions should financial markets remain depressed and interest rates low;
Adjusting capacity dynamically based on rapidly-changing conditions; and
Keeping tight control on SG&A expenses and reducing capital spending by about 30%."
Turning to the business outlook, Mr. Laflamme continued: "The pandemic created more uncertainty, starting in China, in the slowly improving market conditions for pulp, causing prices to slip in the new year. But again, global demand seems resilient, as higher-quality tissue demand outpaces the reduction in printing and writing end-uses, which makes us cautiously optimistic for sustained volume and improving pricing.
"Today we continue to operate our sawmills at levels consistent with the tepid recovery levels of the second half of 2019 given the dramatic late-quarter slowdown in economic activity, which reversed the recently-building momentum in lumber transaction prices. Although we expect wood products to play a key role in the economic recovery as policymakers encourage an aggressive resumption of construction activity, recent projections for near-term housing starts are sobering, which could force us to take capacity measures. The integration of our recently-acquired U.S. sawmills has gotten off to a good start, and we're making plans to bring El Dorado on-line early in 2021, subject to market conditions.
"In tissue, we've significantly reduced our finished goods inventory in the last several weeks with the increase in demand for at-home end-uses, which has given us the opportunity to place volume with new customers and to demonstrate our capabilities. We will also continue to support our customers in the away-from-home market, and we will be there for them once demand returns in restaurants, hotels, workplaces and cruise ships.
"The focus in our paper business will continue to be to maximize cash generation. While there are opportunities even in the current environment, some areas, particularly newsprint, will likely come under stronger pressure."
About Resolute Forest Products
Resolute Forest Products is a global leader in the forest products industry with a diverse range of products, including market pulp, tissue, wood products, newsprint and specialty papers, which are marketed in close to 70 countries. The company owns or operates some 40 facilities, as well as power generation assets, in the United States and Canada. For further information, visit: www.resolutefp.com
SOURCE: Resolute Forest Products Inc.