Sonoco Implementing Price Increases for All Paperboard Tubes and Cores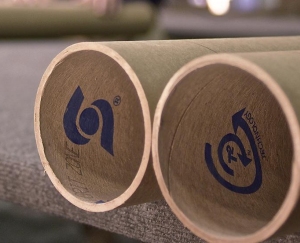 April 22, 2020 - Sonoco on April 15 announced it is increasing prices for all paperboard tubes and cores sold in the United States and Canada by a minimum of 8 percent, effective with shipments on and after Wednesday, May 13, 2020.
According to Doug Schwartz, Division Vice President and General Manager, Tubes and Cores, U.S. and Canada, this price increase, which is the first announced change in nearly two years, is necessary to recover rising costs for recycled paperboard, which is the primary raw material used to produce tubes and cores.
"Along with rising paper prices, we have experienced continued price escalation in other input costs, which are putting cost pressures on Sonoco that we are simply unable to absorb," Schwartz said. "Sonoco has been deemed an "essential supplier" during the COVID-19 pandemic and we take this responsibility seriously. We have taken added steps to ensure our ability to maintain continuity of supply to meet our customers' critical needs."
Sonoco is one of the largest producers of paperboard tubes and cores in the U.S. and Canada, which are used to serve the paper, plastic film, textile and tape and specialty industries. For more information, visit: www.sonoco.com.
SOURCE: Sonoco