Sonoco Elects Howard Coker as President and CEO, Succeeds Rob Tiede
Howard Coker
Feb. 4, 2020 - Sonoco on Feb. 3 announced its Board of Directors has unanimously elected R. Howard Coker, the Company's current senior vice president of its Paper/Industrial Converted Products segment, as its president and chief executive officer, effective immediately.
Coker, 57, succeeds Robert C. Tiede, 61, who has elected to retire from Sonoco after serving as president and CEO since April 2018. Coker has also been elected to the Company's Board of Directors, replacing Tiede.
James M. Micali, Lead Independent Director of Sonoco's Board, said, "Howard's strong operating acumen, along with his passion for Sonoco, has played a significant role in the development of our global Industrial and Consumer businesses over his 35-year career. He has built an outstanding track record of growth and improved business performance and is an authentic leader, who is driven by Sonoco's core values. He is well positioned to lead Sonoco into the next decade."
"I'm honored by the confidence the Board has shown in me and embrace this opportunity," Coker said. "I grew up in this company, so I am deeply connected to Sonoco, its culture and all the people who have helped build it into what it is today. I look forward to working with our strong leadership team, alongside our 23,000 associates globally, to build Sonoco into an even greater company to the benefit of our shareholders, our people and our communities."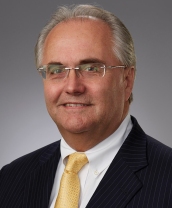 Robert Tiede
Tiede became Sonoco's CEO in April 2018 after serving as executive vice president and chief operating officer from 2016, in addition to holding other senior leadership roles throughout his career with the organization.
Tiede said, "I have thoroughly enjoyed my career with Sonoco, from running several Consumer businesses to working on key acquisitions. I am proud to have been part of building the Company to where it is today. I want to wish the entire Sonoco team, and especially Howard, all the success in the future."
Micali added, "We are grateful to Rob for his many contributions to Sonoco over his 20-year career and wish him all the best in retirement."
Founded in 1899, Sonoco (NYSE: SON) is a global provider of a variety of consumer packaging, industrial products, protective packaging, and displays and packaging supply chain services. To learn more, please visit: www.sonoco.com.
SOURCE: Sonoco