Graphic Packaging to Acquire Folding Carton Facility in Nebraska from Quad/Graphics for $40 Million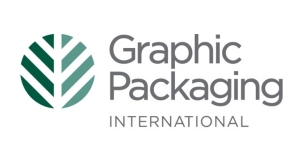 Jan. 28, 2020 - Graphic Packaging Holding Company today announced that it has reached an agreement to acquire a folding carton facility from Quad/Graphics, Inc. for $40.0 million, subject to standard closing conditions.
Graphic Packaging noted that the approximately 400,000 square foot converting facility is strategically located in Omaha, Nebraska, close to many existing food, beverage and industrial customers. The business generates approximately $75 million in revenue, consumes roughly 40,000 tons of paperboard, and is expected to generate approximately $7 million in annualized EBITDA including synergies over the next 24 months.
Joel Quadracci, Chairman, President & CEO of Quad, commented, "The Omaha plant's focus on high-volume, low-cost converting for folding cartons is a great fit with a vertically integrated supplier like Graphic Packaging, which operates both paperboard mills and converting facilities."
Graphic Packaging expects to close the deal on January 31.
Graphic Packaging Holding Company, headquartered in Atlanta, Georgia, is a leading provider of packaging solutions for a wide variety of products to food, beverage and other consumer products companies. The company is one of the largest producers of folding cartons and holds a leading market position in coated-unbleached kraft and coated-recycled board. To learn more about Graphic Packaging, please visit: www.graphicpkg.com.
SOURCE: Graphic Packaging Holding Company