Gould Paper Acquires McGrann Paper in Charlotte, North Carolina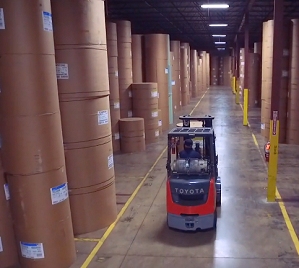 Jan. 14, 2020 - Gould Paper Corporation, a group company of Japan Pulp and Paper, operating under the group brand OVOL USA, today announced that it has acquired McGrann Paper Corporation, a merchant, distributor and converter based in Charlotte, North Carolina.
Terms of the deal were not disclosed.
"McGrann, founded in 1974, brings decades of experience bringing suppliers to markets that were uneconomical," said Michael Trachtenberg, President and CEO of JP Gould. "Led by Mark Sovie in Charlotte, NC, they will continue to utilize the network of strategically located warehouses and distribution facilities that is the heart of the value proposition."
Adam McGrann, President and CEO of McGrann Paper, commented, "Becoming a part of OVOL USA brings the significant size and scale to grow the business beyond our traditional specialties and brings new opportunities for our suppliers, customers and employees."
About OVOL USA
With revenues of more than $1 billion, OVOL USA is among North America's largest distributors of printing, publishing and business papers. Clients include printers, packagers, manufacturers, corporations and governments worldwide. OVOL USA, in concert with its ultimate parent, Japan Pulp and Paper Company Limited, has offices in virtually every major city the world over.
SOURCE: Gould Paper Corporation