Metsä Tissue Reports Fire at Its Düren Tissue Mill, Production on PM5 Halted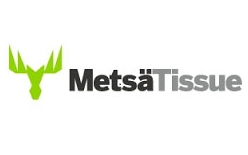 Jan. 13, 2020 - Metsä Tissue said that a fire broke out late Friday evening January 10, 2020 involving PM5 at the company's paper mill in Düren, Germany. The Düren mill produces greaseproof paper and operates one paper machine (PM5) and six converting lines.
The fire was caused by a short cut at a cable tray at the bottom floor, Metsä Tissue said.
The mill's personnel extinguished the fire before the fire department arrived at the mill and there were no injuries.
Production at the PM5 has been shut down until further notice.
Metsä Tissue is a leading tissue paper products supplier to households and professionals in Europe and the world's leading supplier of greaseproof papers. Its main brands are Lambi, Serla, Mola, Tento, Katrin and SAGA. With production units in five countries, Metsä Tissue employs a total of about 2,800 people and had sales in 2018 of EUR 1 billion. To learn more, please visit: www.metsatissue.com.
SOURCE: Metsä Tissue