International Forest Products Announces Hiring of Catherine Cawood as Sales Director - Africa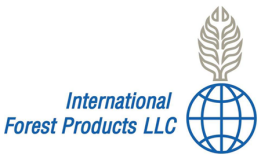 Jan. 9, 2020 - International Forest Products (IFP) is pleased to announce the addition of Catherine Cawood as Sales Director – Africa. She will focus on expanding IFP's sales into Africa from its existing portfolio of paper and packaging suppliers.
Cawood is a 25-year veteran of the paper and packaging industry and a formidable addition to IFP's growing presence in Sub-Saharan Africa. Having lived and worked in East, West and Southern Africa during her career, Cawood's broad knowledge of this diverse market and strong multi-generational relationships with converters will create excellent opportunities for continued volume growth in this segment.
"We are excited to have Catherine join the IFP team," said Daniel Kraft, President and Chief Executive Officer of IFP. "Catherine's knowledge of the market and the depth of her customer relationships will be an excellent complement to our existing business."
International Forest Products is a member of the Kraft Group of companies and is one of the largest traders of forest products commodities in the world. To learn more, please visit: www.ifpcorp.com.
SOURCE: International Forest Products LLC