Metsä Tissue to Permanently Close PM6 at Krapkowice Mill in Poland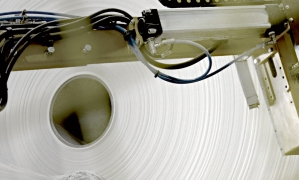 Dec. 13, 2019 - Metsä Tissue announced its decision to permanently close paper machine 6 at Krapkowice mill in Poland. On Oct. 8, the company said that it was curtailing production on PM6 until the end of December and during that time determine whether or not to restart the machine.
Metsä Tissue said unsatisfactory prices of tissue papers in the market were a factor when the mill first curtailed production on PM6, and that the company intends to balance its mills' production to meet market demand.
The annual production capacity of the PM6 was approximately 20,000 tonnes.
Headcount implications resulting from the closure of the paper machine will be negotiated according to local legislation, Metsä Tissue said.
The Krapkowice mill, which has 370 employees, has three paper machines (including PM6), seven converting lines and a de-inking line. The mill produces tissue products for Metsä Tissue brands Mola, Tento and Katrin, and tissue for its customers' own brands.
Metsä Tissue is a leading tissue paper products supplier to households and professionals in Europe and the world's leading supplier of greaseproof papers. To learn more, please visit: www.metsatissue.com.
SOURCE: Metsä Tissue