Northern Pulp Stands Behind the Science in Focus Report on Proposed Wastewater Treatment Facility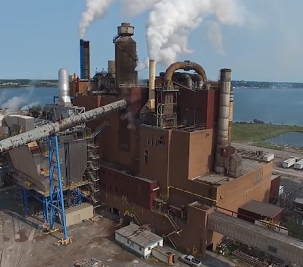 Northern Pulp is located in Abercrombie Point, Pictou County, Nova Scotia and has operated since 1967. The mill manufactures 280,000 tonnes per year of northern bleached softwood kraft (NBSK) pulp.
Nov. 29, 2019 (Press Release) - Northern Pulp, and its parent Paper Excellence, are committed to creating well-paying jobs for Nova Scotians, supporting the region's economy, protecting our environment, and enhancing the wellbeing of our rural communities.
"We have used a tremendous amount of time, resources and independent scientific expertise to prepare the Focus Report on our proposed wastewater treatment facility," states Brian Baarda, Paper Excellence CEO. "We remain confident that we have submitted an appropriate report reflecting the new world-class treatment facility which will protect the environment, will have no meaningful environmental impact, and will represent a significant operational improvement beyond the current treatment and shoreline discharge."
It is disappointing that some federal government responses to our report have been unofficially released. This action is irresponsible, fetters due process, and unnecessarily creates anxiety amongst the thousands of Nova Scotian families who are employed in its Forestry industry.
To date, we have been following the federally and provincially agreed process to obtain the necessary approvals to construct our proposed wastewater treatment facility. If Canada's Minister of Environment and Climate Change decides that a federal assessment is required, we will work with all departments to satisfy those requirements.
"At the end of the day, we agree that Boat Harbour must be closed and remediated, and that Pictou County deserves to be environmentally protected and economically prosperous. An extension to the Boat Harbour Act and construction of a modern wastewater treatment facility at Northern Pulp are vital to achieving this while preserving Nova Scotian jobs. These are not mutually exclusive outcomes," states Baarda.
We are optimistically awaiting the Nova Scotia Minister of Environment's decision in the coming weeks.
Northern Pulp, a Paper Excellence company, is located in Abercrombie Point, Pictou County, Nova Scotia and has operated since 1967. The mill manufactures 280,000 tonnes per year of northern bleached softwood kraft (NBSK) pulp. The mill operates approximately 353 days per year and directly employs over 300 people. To learn more, visit: northernpulp.ca
SOURCE: Paper Excellence