Monadnock Paper Mills Names Lisa Taylor as Vice President of Sales and Marketing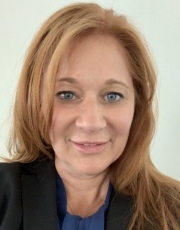 Lisa Taylor
Nov. 25, 2019 - Monadnock Paper Mills announced that Lisa Taylor has joined the company as Vice President of Sales and Marketing. In this role, she will develop and nurture client-focused partnerships and build awareness of the company's unwavering commitment to innovation and sustainability.
Ms. Taylor joins Monadnock from the Mondi Group, where she spearheaded successful business development initiatives through strategic planning, market analysis and sales management. Prior to working at the Mondi Group, she served as the Global Director of Sales at Valeron Strength Films of Illinois Tool Works, where she led a global redesign of the commercial sales teams.
Ms. Taylor holds a B.S. in Chemical Engineering from the University of New Hampshire.
"We are delighted to welcome Lisa to Monadnock's executive management team," said Richard Verney, Chairman and CEO of Monadnock. "She brings an exceptional level of strategic, sales and marketing expertise, and a proven track record in developing and executing growth strategies while enhancing the performance of the sales organizations that she has led. We are excited to work with a professional that knows what it takes to bring our sales and marketing teams to the next level of organizational growth."
"With 200 years of innovation, Monadnock Paper Mills has an impressive story to tell," says Taylor. "I am excited to join the leadership team here and look forward to accelerating awareness of Monadnock's diverse range of products, from technical and specialty papers to premium printing and packaging papers, for leading brands worldwide."
Founded in 1819 and located in New Hampshire, Monadnock Paper Mills is the oldest continuously operating paper mill in the United States, providing a diverse portfolio of paper products ranging from technical/specialty papers to premium printing and packaging papers for leading brands worldwide. To learn more, visit: www.mpm.com.
SOURCE: Monadnock Paper Mills, Inc.