Sale of Flambeau River Papers Mill in Park Falls, Wisconsin, Called Off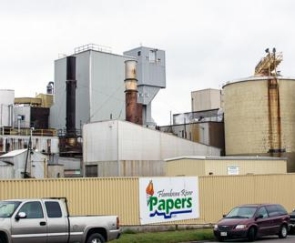 The following is an excerpt from a story published on the Price County Review's website on Oct. 3.
Oct. 9, 2019 - The sale of the Park Falls Flambeau River Papers mill to newly formed company Element Ventures could not be finalized and the assets of the mill will now be marketed as a liquidation sale.
In what amounted to a stopgap hearing Thursday afternoon, Rebecca DeMarb, the court-appointed receiver of the mill, requested a hearing for the week of Nov. 4 to approve the sale of the mill's assets.
"My intention is to restart a sales process. It is possible — and we're certainly not foreclosing the idea — that the sale would go to a company that intends to operate Flambeau River Papers. That would be, obviously, ideal. However, at this point I will also be marketing it as a liquidation," DeMarb told the court.
The complete story is available on the Price County Review's website:
» Park Falls mill sale falls through, heading to liquidation market - Oct. 3, 2019.
SOURCE: Price County Review, a part of APG Media of Wisconsin