Södra Cell to be Split into Two Product Categories: Paper Pulp and Bioproducts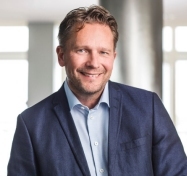 Henrik Wettergren
Sept. 30, 2019 - Södra announced that Södra Cell International will be split into two product categories: Paper Pulp and Bioproducts. The move is intended to strengthen Södra's market position while increasing the underlying earnings potential of new products.
The change will come into effect on 1 October.
Henrik Wettergren, currently the Interim President of Södra Cell International, will lead the Paper Pulp category named Södra Cell International.
"Henrik has many years of experience in paper pulp sales and has deep insight into the market and our customers," said Magnus Björkman, President of the Södra Cell Business Area. "His strong business acumen and industry knowledge will be a great asset as we build on the strengths of our paper pulp business."
Wettergren holds an Economics Degree specialised in marketing, and an MBA from the Stockholm School of Economics.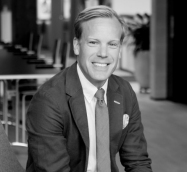 Johannes Bogren
Johannes Bogren, currently the Technical Product Director, will lead Södra Cell Bioproducts. Bioproducts from Södra Cell's pulp mills will be marketed and sold in this category, including dissolving pulp.
"Johannes is ideally placed for this role, having been involved throughout the development of dissolving pulp at Mörrum," said Magnus Björkman. "Johannes is highly innovative and has taken Södra Cell's customer collaborations for dissolving pulp to a whole new level."
Bogren holds a PhD in Forest Products Chemical Engineering from the Chalmers University of Technology, and an Economics Degree from the Stockholm School of Economics.
Both Wettergren and Bogren will report to Björkman, and be included in Södra Cell's management team.
About Södra Cell
With its three pulp mills in Sweden at Värö, Mörrum and Mönsterås, Södra Cell is one of Europe's leading manufacturers of pulp for the pulp market.
Södra is Sweden's largest forest-owner association, with 52,000 forest owners as its members. Södra is also an international forest industry Group, with operations based on processing its members' forest products, such as softwood and hardwood pulp, and wood products. To learn more, please visit: www.sodra.com.
SOURCE: Södra