Andritz Brasil Wins ABTCP 2019 Awards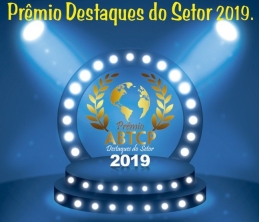 Sept. 26, 2019 - Andritz Brasil Ltda. has received the best manufacturer award in two categories of this year's ABTCP "Best of the Pulp & Paper Industry Award":
Machines and equipment for pulp production (for the fifth consecutive year)
Equipment and systems for liquor recovery and energy generation (for the second consecutive year)
These awards, which are considered as the most important in the South American pulp and paper sector, are based on expert assessments as well as on votes by customers, suppliers and other stakeholders in the Brazilian pulp and paper industry, Andritz noted.
Every year, ABTCP (Associacao Brasileira Tecnica de Celulose e Papel – the Brazilian Pulp and Paper Technical Association) honors companies that have contributed substantially to technological developments in the pulp and paper industry and thus to increasing productivity and competitiveness in this sector.
Andritz Brasil has 400 employees located in Curitiba, Araucária, Belo Horizonte and Serra and is the Andritz Group's "South American hub", with focus on pulp and paper technologies and services. The Andritz Group has around 2,850 employees in Brazil.
ANDRITZ Pulp & Paper is a global supplier of equipment, systems and services for the production and processing of all types of pulps, paper, tissue, and board. To learn more, please visit: www.andritz.com
SOURCE: ANDRITZ