International Forest Products Hires Nick Milovanov as Director of Pulp Sales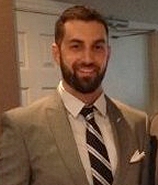 Nick Milovanov
Sept. 23, 2019 - International Forest Products (IFP) is pleased to announce the addition of Nick Milovanov to the position of Director of Pulp Sales. He will be focused on continuing to grow IFP's Pulp Division both domestically and internationally.
Milovanov brings with him more than ten years of global sales experience in various sectors of the forest products industry. His most recent position was with Rayonier Advanced Materials as Sales Manager for High Yield Pulp. In that role, Milovanov oversaw sales in Asia, North America and South America.
"We are excited about Nick's addition to the IFP team," said Daniel Kraft, President and Chief Executive Officer of IFP. "We expect that his existing supplier and customer contacts, as well as his sales experience in the industry, will be a great complement to IFP's existing sales operations."
International Forest Products is a member of the Kraft Group of companies and is one of the largest traders of forest products commodities in the world. To learn more, please visit: www.ifpcorp.com.
SOURCE: International Forest Products