Rottneros Appoints Ola Thomasson as New Mill Director of Rottneros Mill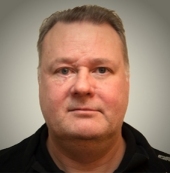 Ola Thomasson
Sept. 9, 2019 - Rottneros has appointed Ola Thomasson as Mill Director at Rottneros Mill. Thomasson most recently comes from Valmet, where he has held the position as Director Global Site Operations Tissue. He will take office no later than January 1, 2020 and will be part of the Rottneros Group Management Team.
"I am very pleased to welcome Ola to the position as Mill Director of Rottneros Mill. His solid experience as a leader and strong career in the pulp and paper industry in various production positions are excellent qualifications to take Rottneros Mill to the next level," said Lennart Eberleh, President and CEO of Rottneros.
Rottneros Mill is located in Sunne, Sweden. The mill produces CTMP (chemi-thermo mechanical pulp) and groundwood pulp. In 2018, the mill produced 174,000 tonnes of pulp.
Rottneros AB is an independent producer of market pulp and fiber-based food packaging. The Group operates two pulp mills: Rottneros Mill and Vallvik Mill, along with Rottneros Packaging and a wood supply company in Latvia. To learn more, please visit: www.rottneros.com
SOURCE: Rottneros AB