Hawk Measurement America and FLO-CORP Have Merged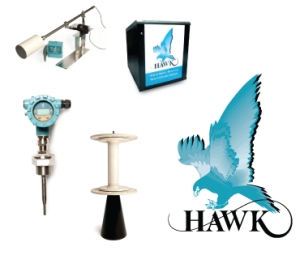 August 27, 2019 - Hawk Measurement America, LLC and FLO-CORP, leading manufacturers and suppliers of advanced process instrumentation and cloud-based monitoring technology, announced the merger of the two companies creating a complete flow, level, and asset monitoring solutions provider.
Terms of the deal were not disclosed. The merger became effective on July 30, 2019.
The combined company is privately held and will operate under the HAWK brand. Les Richards will remain CEO of Hawk Measurement Systems. Jack Evans will remain President of Hawk Measurement and Dave Grumney, CEO of FLO-CORP, will become VP of Sales for Hawk Measurement.
"HAWK and FLO-CORP are merging to increase our already high commitment to our customers by bringing the most innovative products to market and establish a manufacturing base in the Americas. This is a very exciting event for both companies, for our employees, and our customers," said Evans. "By combining HAWK's award-winning measurement technology, together with FLO-CORP's measurement monitoring solutions within a subscription-based platform, we are increasing our ability to provide unmatched customer support, innovative technologies and system solutions."
About FLO-CORP
FLO-CORP is a flow, level, and cloud-based monitoring solutions provider. As a U.S. manufacturer, FLO-CORP has control over origin of product, quality, and lead times as well as creative control in the development of new products.
About Hawk Measurement Systems
Established in Melbourne in 1988, HAWK is a leader in innovative level measurement, positioning and flow solutions. HAWK develops and manufactures level measurement equipment based on different technologies such as, Acoustic Wave, Ultrasonic, Microwave, Radar, Flotation Cell Level Monitoring, and Fiber Optic Sensing. To learn more, please visit: www.hawkmeasure.com.
SOURCE: Hawk Measurement America, LLC