Metsä Board Implementing Artificial Intelligence in Quality Management at Kyro Mill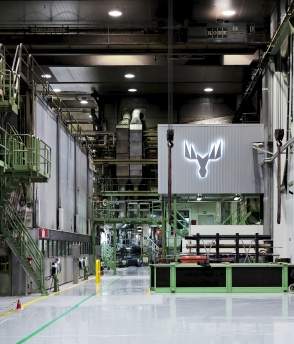 August 26, 2019 (Press Release) - Metsä Board's Kyro mill is to begin using artificial intelligence for quality management on its folding boxboard machine. Supplied by Voith, the software uses measurement results related to the quality properties of and the mill's process data. By combining various process parameters and using statistical models the system can automatically predict quality values and adjust process parameters in real time. This improves the production efficiency of the folding boxboard machine and improves quality consistency.
"Artificial intelligence will contribute to high efficiency and accuracy of production process control. Production waste will decrease, product quality consistency will further improve and grade changes will be quicker," says Ari Kiviranta, SVP Development at Metsä Board. "The operators at the mill can now focus on comprehensive management and operational development."
Metsä Board is also investigating different possibilities to take artificial intelligence into use at other Metsä Board mills.
About Kyro Mill
Metsä Board Kyro mill produces high-quality fully coated folding boxboard for demanding packaging and graphic applications. The mill, which is located in Kyröskoski, 40 km northwest of Tampere in Southern Finland, has 150 employees and a production capacity of 190,000 tons per year.
Metsä Board is a leading European producer of premium fresh fibre paperboards including folding boxboards, food service boards and white kraftliners. To learn more, please visit: www.metsaboard.com.
SOURCE: Metsä Board