Ox Industries Acquires Custom Paper Tube South West in Texas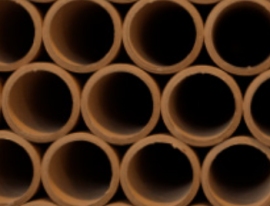 Aug. 2, 2019 - Ox Industries announced that it has acquired Arlington, Texas-based Custom Paper Tube South West.
Terms of the deal were not disclosed.
"The acquisition broadens the Ox market offering in the Dallas area by expanding its protective packaging and tube and core capacity," the company said in a press release.
Custom Paper Tube will be Ox Industries' sixth converting plant within its vertically integrated platform, the company added.
Ox Industries, headquartered in Hanover, Pennsylvania, is a vertically integrated, 100% recycled paper products manufacturer specializing in recycled paperboard, paper tubes and cores and green protective packaging. Ox operates three paper mills and six converting plants in seven states. To learn more, please visit: www.oxindustries.com.
SOURCE: OX Industries