UPM Appoints Jaakko Nikkilä as Executive Vice President, UPM Specialty Papers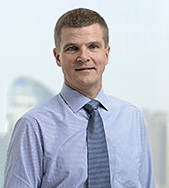 Jaakko Nikkilä
June 27, 2019 - UPM has appointed Jaakko Nikkilä as Executive Vice President responsible for UPM Specialty Papers business area as of 1 July 2019. He will be based in Helsinki reporting to Jussi Pesonen, President and CEO.
Currently, Nikkilä is Senior Vice President for UPM Specialty Papers European and North American business unit. He has been in this role since 2018. Before that he was responsible for UPM Specialty Papers sales in APAC region, based in Shanghai for five years. He joined UPM in 1995.
Nikkilä holds a Master's degree in Engineering and Industrial management from Helsinki University of Technology and eMBA from Aalto University. He is 52 years old and a Finnish citizen.
"Jaakko has a broad understanding of the entire value chain in the specialty paper business," said Jussi Pesonen, President and CEO of UPM. "He has exceptionally strong experience in doing business in Asia. I know him as a team player and a person who delivers. UPM Specialty Papers is in an interesting phase with growth investments in Germany, China and Finland proceeding well. I am confident that Jaakko's active input will bring this growth step to a successful conclusion."
Through the renewing of the bio and forest industries, UPM is building a sustainable future across six business areas: UPM Biorefining, UPM Energy, UPM Raflatac, UPM Specialty Papers, UPM Paper ENA and UPM Plywood. To learn more, please visit: www.upm.com
SOURCE: UPM