Indonesia Slightly Scales Back Paper Import Restrictions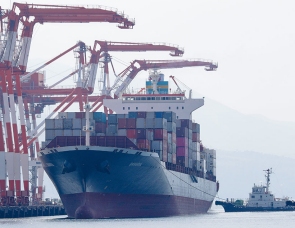 By Colin Staub, Staff Writer, Resource Recycling
June 19, 2019 (Resource Recycling) - Import guidelines for scrap paper shipments to Indonesia have been revised and are less stringent than initially proposed, the country's government announced last week. Still, the rules will mean additional inspections for paper traders.
Indonesian officials in late March informed scrap paper traders that recovered fiber imports into Indonesia would need to meet increased inspection and bale quality requirements, beginning just one week after the announcement. The initial proposal called for a 0.5% contamination limit, similar to the strict regulation implemented by the Chinese government last year.
But after swift pushback from recycling industry stakeholders, the government backed off from the plan and put policy changes on hold. Now, the proposal has been relaxed to a more lenient policy, although it will almost certainly bring additional scrutiny for fiber loads.
Fiber market research firm RISI on Friday reported (subscription required) on a letter from the Indonesian government to inspection officials, which outlined changes to the proposed policies. Inbound scrap paper loads will still be subject to additional inspections, with two bales per container required to be opened and examined for quality, according to RISI. But the 0.5% contamination limit has been altered in favor of more widely used recycled-paper quality specifications.
The Indonesian government will use the Institute of Scrap Recycling Industries (ISRI) quality specifications, which allow for 1 to 2% prohibitives and 3 to 4% outthrows.
The full story is available on Resource Recycling's website: resource-recycling.com.
SOURCE: Resource Recycling