SCA Signs Credit Facility Agreement of SEK 5 Billion, Secures SEK 1 Billion Loan from the Nordic Investment Bank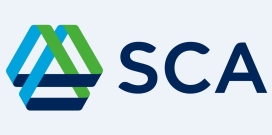 June 18, 2019 - Svenska Cellulosa Aktiebolaget SCA (publ) has signed a new credit facility of SEK 5 Billion. The new facility is a refinancing of the current undrawn credit facility of SEK 8 Billion that was signed in 2017. The credit facility is primarily a back-up facility that will remain undrawn and serve as a liquidity reserve for the company.
The facility has a maturity of 5 years containing two extension options of 1 year each. Participating banks are Svenska Handelsbanken, Danske Bank, Skandinaviska Enskilda Banken and Swedbank where they all acted as "Mandated Lead Arrangers" and "Bookrunners", with Skandinaviska Enskilda Banken as "Co-ordinator".
The SEK 1 Billion loan from Nordiska investeringsbanken (NIB) has a maturity of 10 years, and will finance the expansion of production capacity of bleached softwood kraft pulp at the SCA Östrand plant in the municipality of Timrå, Sweden The loan will improve the duration of the maturity profile and will further diversify the funding.
NIB is an international financial institution owned by eight member countries: Denmark, Estonia, Finland, Iceland, Latvia, Lithuania, Norway and Sweden. The Bank finances private and public projects in and outside the member countries.
Based in Sweden, SCA produces solid-wood products, pulp, kraftliner, publication papers and renewable energy. To learn more, please visit: www.sca.com.
SOURCE: SCA