Kallima Launches New Folding Grade Kallima Box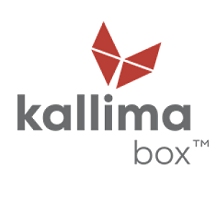 June 18, 2019 (Press Release) - Rayonier Advanced Materials paperboard division is pleased to announce the launch of their new Folding Grade Kallima box™.
Customers of Kallima® coated paperboard will continue to benefit from the strength and versatility they've come to expect from Kallima commercial printing grades, but with a new product option that delivers a foldable, printable, boxable solution for all their packaging, cartons, POP displays and other projects.
As Martin Lavoie, Vice President of Sales and Marketing stated: "Our customers from the commercial print markets have come to appreciate the main benefits of Kallima: its lower basis weight and its North American footprint. We are now pleased to offer this unique combination of advantages to packaging converters."
Kallima box is a 3-ply FBB (folding boxboard) grade manufactured in North America. It is coated one side and is available in 14 pt, 16 pt and 18 pt, with consistent printability and reliability on press. Its low-density high yield pulp content and multi-ply construction brings significant savings due to the basis weight advantage over competing SBS products. Available in sheets and rolls, FDA-compliant for dry food contact and FSC-certified® upon request.
The addition of Kallima box allows for greater product diversification and expansion into new markets, specifically the packaging segment.
About Kallima
Kallima is a well-established paperboard brand with a wide product offering that ranges from its coated cover collection to digital and litholaminations options. The only 3-ply paperboard manufactured in North America, Kallima is perfect for creating beautiful, vivid print and top-quality jobs, all while offering savings of up to 20% over competing products. Produced from Rayonier Advanced Materials' mill located in Temiscaming, Quebec, Kallima is also FSC-certified meeting rigorous responsible forestry standards, making it an earth friendly choice and helping to keep print a sustainable medium. More information is available at www.kallimapaper.com.
Rayonier Advanced Materials is a global leader of cellulose-based technologies, including high purity cellulose specialties, a natural polymer commonly found in cell phones, computer screens, filters and pharmaceuticals. To learn more, please visit: www.rayonieram.com.
SOURCE: Rayonier Advanced Materials Inc.