Holmen's Senior Vice President Paperboard, Daniel Peltonen, to Leave the Company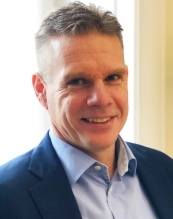 Daniel Peltonen
June 18, 2019 - Swedish forest products company Holmen announced that Daniel Peltonen, Senior Vice President Paperboard, has decided to leave the company to take up a position as President of Boliden Smelters, a metals company. He will leave Holmen by December 2019 at the latest.
"During his more than 20 years at Holmen, Daniel has made an outstanding contribution to the company's development. I wish him all the best as he moves on to new challenges outside Holmen," said Henrik Sjölund, President and CEO of Holmen.
Peltonen has worked at Holmen since 1997 and has been Senior Vice President Paperboard since 2017.
The process of recruiting a replacement is now being initiated, Holmen said.
Based in Sweden, Holmen is a forest industry group that manufactures paperboard, printing paper and sawn timber and runs forestry and energy production operations. To learn more, please visit: www.holmen.com.
SOURCE: Holmen