Tomas Jonson of FMS to Join Heinzel Sales in New York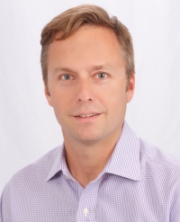 Tomas Jonson
June 13, 2019 - Heinzel Sales announced that Tomas Jonson will join the company as Executive Vice President to its sales and trading business in North America. Jonson will be based out of New York, working together with Heinzel New York's President Claire Fraser and with existing Heinzel Sales teams to expand the company's footprint in North America. He will also take on responsibility for Heinzel's subsidiary North Rim in Vancouver, Canada.
Originally from Sweden, Jonson is the current CEO of North America for Fr. Meyer's Sohn and has worked with the international transportation and distribution of forest products for over 20 years. As a part of the founding team of Fr. Meyer's Sohn NA, he has driven much of the company's growth, diversification and geographical expansion during the past two decades.
In his new role, Jonson will be building upon Heinzel's existing relationships while developing new markets and striving to further enhance the value it provides to its partners.
"We are very happy that Tomas is joining us," said Sebastian Heinzel, CEO of Heinzel Sales. "He has a proven track record of successful business development."
Jonson will join Heinzel Import Export Inc. in New York as of August 1, 2019.
About Heinzel Sales
Heinzel Sales (Wilfried Heinzel AG), headquartered in Vienna, Austria, is Heinzel Group's global sales network for pulp and paper. Heinzel Sales partners with pulp and paper producers all around the world to distribute their products to more than 100 markets, selling around 2.5 million metric tons annually.
With its industrial companies Zellstoff Pöls, Laakirchen Papier (both Austria), Raubling Papier (Germany) and Estonian Cell (Estonia), the Heinzel Group, which is united under the Heinzel Holding umbrella, ranks among the largest producers of market pulp, magazine paper and containerboard in Central and Eastern Europe. To learn more, please visit: www.heinzel.com
SOURCE: Heinzel Group