Port Hawkesbury Paper Sales Services Names John Picklesimer as Interim President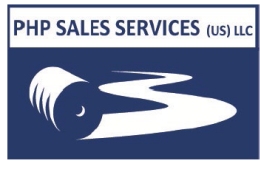 June 5, 2019 - Port Hawkesbury Paper (PHP) Sales Services (U.S.) LLC announced that, due to the ongoing absence of Tom Gallagher for health reasons, John Picklesimer has been named PHP Sales Services' Interim President.
Picklesimer will continue to handle accounts directly and will also have responsibility for Technical Field Service.
Since 2017, Picklesimer has held the position of VP, Corporate Accounts and International Sales with PHP, and from 2012-2017 he held the role of Director, International Sales for the Port Hawkesbury Paper Mill.
Port Hawkesbury Paper is a producer of SCA+++, SCA++, SCA+, SCA, and SCB papers for use in catalogs, magazines, retail inserts, and wrapping paper. The mill has the capacity to produce 400,000 short tons (360,000 metric tonnes) per year. In addition to the supercalender machine (PM2), the mill has three thermomechanical pulp (TMP) lines to supply high quality fiber to the paper machine. To learn more, please visit: www.porthawkesburypaper.com.
SOURCE: Port Hawkesbury Paper LP