Rand-Whitney Container Agrees to Purchase Specialty Finance & Consulting Corporation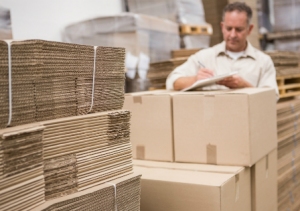 May 22, 2019 - Rand-Whitney Container LLC yesterday announced that it has reached an agreement to acquire the assets of Specialty Finance & Consulting Corporation ("SF&C") located in Red Lion, Pennsylvania. SF&C is in the business of manufacturing, warehousing and distributing corrugated sheets, corrugated packaging, and related ancillary products and services.
Terms of the deal were not disclosed.
This acquisition would also include the acquisition of the assets of Specialty Industries, Inc., NuPak Printing, LLC and Krafcor Industries, Inc.
"Rand-Whitney is excited about the opportunity to expand into the Mid-Atlantic region and will continue to invest in incremental capabilities in order to provide even more value to the SF&C customers in the future," the company said in a written statement.
Rand-Whitney expects the acquisition to close by August 1, 2019.
Rand-Whitney, based in Worcester, Massachusetts, is the largest independent corrugated manufacturer in New England. To learn more, please visit: www.randwhitney.com
SOURCE: Rand-Whitney