Monadnock Paper Mills Names Julie Brannen as New Business Development & Sales Manager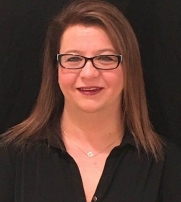 Julie Brannen
May 6, 2019 - Monadnock Paper Mills, Inc. announced that Julie Brannen has joined the company as Business Development and Sales Manager.
Brannen has more than 15 years of experience working in the paper and printing industry. Most recently, she was North American Sales Director at Arjowiggins Graphic Papers. She also served as Vice President of New Leaf Paper and worked for Original Impressions, Inc. and Villanti Printing and Mailing.
"Julie will be instrumental in accelerating our new business development activities as well as growing business in established markets for printing, packaging and specialty papers. She is a tremendous addition to our sales and marketing team at Monadnock," said Richard Verney, Monadnock Chairman and CEO.
Brannen is a graduate of the University of Miami, where she earned a Bachelor of Science in International Marketing.
Founded in 1819, Monadnock Paper Mills is the oldest continuously operating paper mill in the United States, providing a diverse portfolio of paper products ranging from technical/specialty papers to premium printing and packaging papers for leading brands worldwide. To learn more, please visit: www.mpm.com.
SOURCE: Monadnock Paper Mills, Inc.