JP Gould Appoints Michael Trachtenberg as President and CEO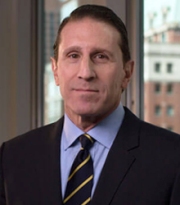 Michael Trachtenberg
May 2, 2019 - Gould Paper Corporation announced the appointment of Michael Trachtenberg as President and Chief Executive Officer, effective May 1. Trachtenberg replaces David H. Berkowitz, who had been the President and CEO since 2015. Previously, Trachtenberg served as Gould's Chief Operating Officer.
In his new role, Trachtenberg will continue to work out of Gould's corporate headquarters in New York City.
Trachtenberg commented, "While this industry continues to transform, the one thing that remains constant is the customer is paramount. We will continue to demonstrate our value to our customers and suppliers, through a broader offering of services, products and bespoke supply chain solutions.
"I am proud to lead this organization of quality people that share our company values of integrity, respect for others and a focus on team orientation," he added.
Trachtenberg joined Gould Paper in 2007, and throughout his 32 years in the industry has worked in various sales and senior management positions. Prior to serving as COO, Trachtenberg was Executive Vice President, International, based in Gould's UK office in Leatherhead with responsibilities for Price & Pierce with operations in New York, Finland, Holland and Asia as well as Gould UK, Gould France and Weiss/McNair.
JP Gould is among North America's largest distributors of printing, publishing and business papers. To learn more, please visit: gouldpaper.com.
SOURCE: JP Gould