Koehler Paper Names Eckhard Kallies as Director of Flexible Packaging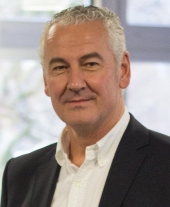 Eckhard Kallies
March 21, 2019 - Koehler Paper Group announced that Eckhard Kallies has been named Director of Flexible Packaging. A native of northern Germany, Kallies took up his new position on March 1.
Kallies has worked in the paper industry for almost 30 years. "Mr. Kallies brings to our team a great deal of experience in the area of papers for flexible packaging," said Koehler's CEO, Kai Furler. "In his previous roles, he made a name for himself as an executive who thinks and acts strategically."
With headquarters in Oberkirch, Germany, Koehler Paper Group produces over 500,000 tons per year of specialty paper and board at its plants in Kehl, Greiz, and Weisenbach. The Group employs around 1,800 people. To learn more, please visit: www.koehlerpaper.com.
SOURCE: Koehler Paper Group