Domtar Human Resources Vice President, Lisa Yankie, Named To Women in Manufacturing Board of Directors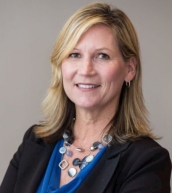 Lisa Yankie
Feb. 28, 2019 - Domtar Corporation today announced that Lisa Yankie, vice president of human resources, was recently named to the board of directors of the Women in Manufacturing® Association – the only national trade association dedicated to supporting, promoting and inspiring women who have chosen a career in the manufacturing industry.
The organization provides virtual, local and national networking and educational opportunities for its more than 2,000 individual members representing nearly 900 manufacturing companies. During her three-year term, Yankie will work with the organization to advocate for women choosing careers in the manufacturing sector.
"I'm honored to have the opportunity to serve on the board of directors for Women in Manufacturing," Yankie said. "The organization's charter to nurture the professional growth of women in the manufacturing field is a personal passion and something we are working to expand at Domtar. I look forward to working with the association to grow the number of women in manufacturing jobs not only here but across the nation as well."
Domtar is a leading provider of a wide variety of fiber-based products including communication, specialty and packaging papers, market pulp and absorbent hygiene products. To learn more, please visit: www.domtar.com.
SOURCE: Domtar Corp.