Domtar Announces Price Increases of 5-7% in the US and Canada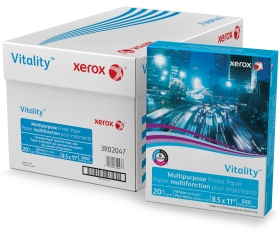 Jan. 29, 2019 - Domtar announced price increases of 5-7% in the US and Canada effective with shipments March 1, 2019, for the following products:
Domtar Business Papers products including:
Xerox® Vitality™
Xerox® Bold Professional™
Domtar mill brands and private label brands
Converting, Printing and Publishing products:
Husky® Opaque Offset Rolls
HuskyJet®
ExpressJet®
EarthChoice® Opaque Offset 30% Rolls
Domtar Reply Card Rolls
EarthChoice® Tradebook
EarthChoice® Envelope
Engineering Laser Bond o Enterprise Postal Advantage™
Laser Forms Bond including processed rolls and box forms
White Wove Envelope
Domtar Stick Paper
Domtar Ream Wrap
Brown Kraft Envelope
Discounts and deviations to pricing will be reviewed.
In addition, the recycled upcharge will be $2.00/cwt. per each 10% PCW content on all products excluding Cougar® and Multipurpose Pastels
Domtar is a leading provider of a wide variety of fiber-based products including communication, specialty and packaging papers, market pulp and absorbent hygiene products. To learn more, please visit: www.domtar.com.
Midland Paper, Packaging + Supplies is one of the largest independently-owned fine paper and packaging distributors in the U.S. To learn more, please visit: www.midlandpaper.com.
SOURCE: Midland Paper, Packaging + Supplies